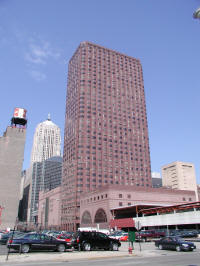 Success Stories
PAX Clearing House, Chicago IL
Creation of two new computer rooms.
Network upgrade for all facilities.
Designed and implemented a network upgrade for PAX Clearing House and its associated affiliates within the New York, Chicago and Philadelphia Stock Exchange. The effort involved the design and implementation to two new computer rooms in collocation facilities and the upgrade of all network and communication hardware at each of their business units and affiliates. It also involved coordinating network upgrades for their locations at each of the stock exchanges.
Maintaining uptime was of the utmost importance to ensure that traders did not loose any trading time, and that the business was able to reconcile transactions in a timely business after the close of trading.