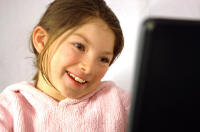 Success Stories
Great Valley School District, Malvern PA
State-of-the-art network upgrade.
JLR Consulting worked with Great Valley School District to upgrade their aging network with a current Cisco based platform. We were instrumental in the planning, design, budgeting and implementation of the overall design, including the readdressing of the network to enhance security.
Project highlights:
Replacement of an obsolete and error prone point-to-point wireless network between their buildings with a state-of-the-art fiber based network.
Implementation and migration of the district's e-mail services to Microsoft Exchange 2007.
Refresh of all Cisco hardware to current operating system levels and configuration standards to simplify support.
Implementation of a new and more secured wireless network to support faculty, student and guest needs.
In all of these efforts, we provided on-the-job training to their on-site technicians, giving them the information they needed to better support their network and clients.