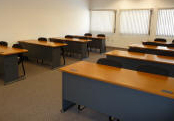 Training & Facilities
Training is key to understanding the basics of your computer network. We offer a variety of classes focused on the introduction, implementation, and use of technology in businesses, schools and homes.

Our classes are designed to be relevant, informative and easy to understand. Many of our courses are repeated throughout the year, so check back regularly for schedules.